Hello, and thank you for joining me here!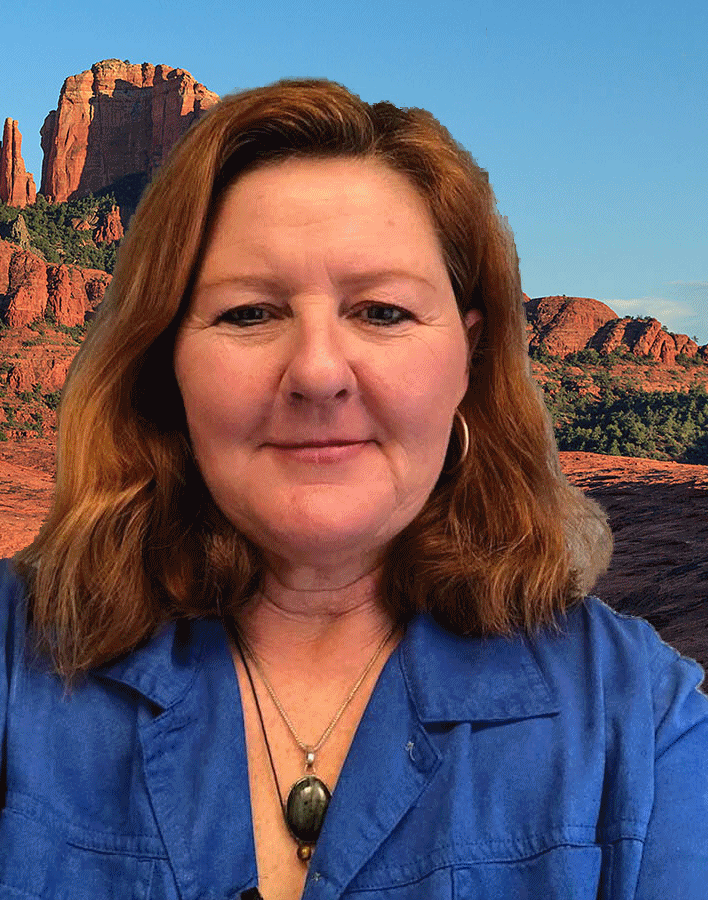 To welcome you, and so you may get to know me, I'd love to offer you an introductory half-price Tarot reading with me.
To claim your half-price reading, please 'Book a Reading' and select one of the 'Introductory half-off reading' options. I will look forward to serving you!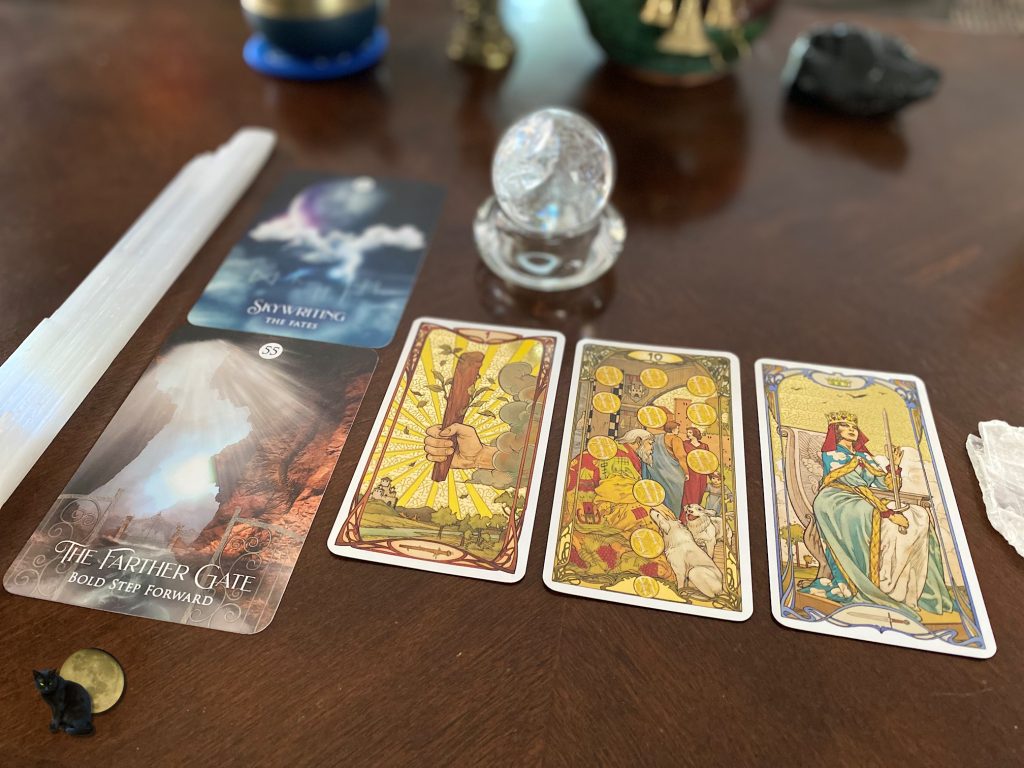 "When you drop the idea of predicting the future, you start to experience the cards as a mirror of the psyche. That`s when playing with the tarot becomes a path to wisdom."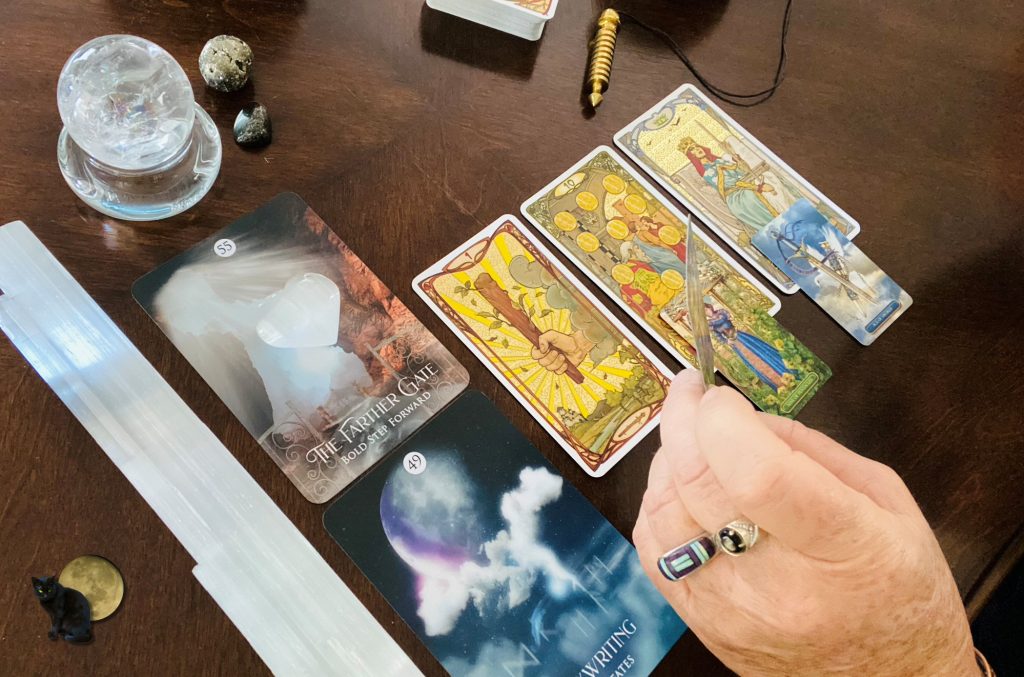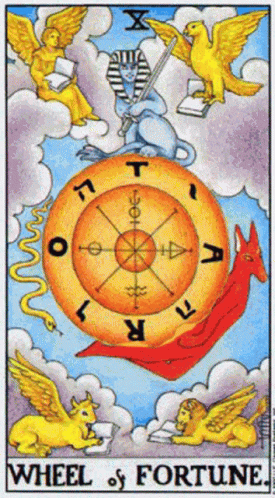 I have found that drawing a card electronically over the internet or through an app on your phone can be surprisingly accurate!
Hay House, for instance, offers numerous card reading apps. So, I thought it would be fun to offer a free reading experience on this website. I hope that you will find it useful 😉
Join my mailing list for periodic special offerings